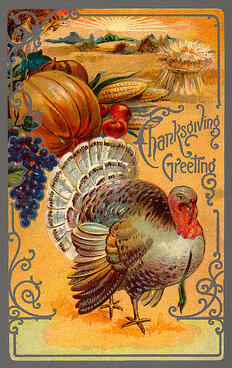 It's the day to be Thankful for our readers in the US, so for this special holiday we thought we'd run down our list of things to be thankful for:
We're thankful that our eDiscovery solution means we don't have to spend Thanksgiving hunting for electronic data, and we can enjoy our feast.
We're thankful that our email archive is more organized than today's chef (our turkey isn't even in the oven yet).
We're thankful that eDiscovery has protected us from compliance issues this year.
We're thankful that email archiving and eDiscovery appliances do all the hard work for us, and leave us to enjoy time with our families.
We're thankful that we can enjoy a manic Black Friday shopping spree rather than deal with an eDiscovery disaster. (Of course, with an archiving and eDiscovery appliance, it's going to be anything but a disaster).
We're thankful that our secure email archiving solution helps us improve efficiency by discouraging abuse of email systems by employees.
We're thankful that after the last employee left; we were able to hand over all of their work just by searching through their email archives.
We're thankful that our eDiscovery solution helps our clients settle legal issues faster than you can say "Happy Turkey Day!"
We're thankful that after our clients were hit by data destroying viruses this year, they were able to restore their email and remain compliant with our email archiving solution.
Most of all, we're thankful that we've been able to prepare so many customers for their compliance and archiving needs with our solutions.
Remember, email archiving and eDiscovery improves compliance, efficiency in the workplace, server resources and eases IT budgets: just more reasons to be thankful! Jatheon wishes all of our customers a very Happy Turkey Day, wherever you may be!