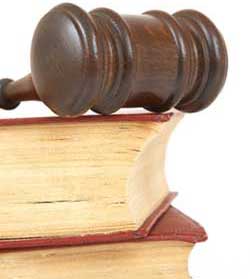 When you're making your New Year's plan for your organization, be sure to give compliance a thought. The global environment has turned to over-regulation. It's been one of the main drivers behind the demand for email archiving solutions. Did you know that over 10,000 compliance regulations have been enacted around the world? There are more stringent controls and penalties popping up every month, and this is forcing organizations to address the issue of regulatory compliance in a more serious manner.
Morgan Stanley fined for failing to produce email records
Morgan Stanley was fined $15 million by the Securities & Exchange Commission in 2006, when, according to the Washington Post, the SEC alleged that Morgan Stanley had delayed handing over emails, destroyed some others and fobbed off SEC investigators about their compliance efforts. Even in 2005, a $1.57 billion judgment was made against the firm when they failed to produce emails.
The above example just highlights the very tough stance the courts will take if companies cannot produce email evidence when required to do so. How would your business survive a penalty like that?
Email is always involved in compliance
The different types of data subject to regulatory statutes vary by industry, but in general, all records that involve the organization's business activity are subject to compliance regulations. For most organizations, this will always involve email. This is because email is used to transmit employee records, client records, correspondence between organizations and financial information.
The Sarbanes-Oxely Act or SOX as we like to call it, is one such regulatory act which affects all industries, and imposes very severe penalties on those who deliberately alter or delete documents (like emails) with the intent to defraud a third party. Other similar commissions which govern the financial industry are the SEC (Securities and Exchange Commission) and the FINRA or Financial Industry Regulatory Authority.
When it comes to compliance, no industry will be unaffected by regulations in 2012. It's best to start off by getting secure email archiving under control. Make compliance your New Year's Resolution.
Request a lightening quote for an email archiving solution now.