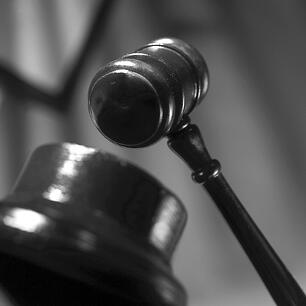 If 2011 taught us anything, it was that eDiscovery could no longer be ignored. There have been a number of court cases in the media over the last 12 months that have highlighted the importance of eDiscovery and compliance to businesses of all sizes. Here is a summary of some of the top eDiscovery cases of 2011.
Accurate eDiscovery for email is essential
In DCG Systems v. Checkpoint Technologies, the court adopted the new Model Order on eDiscovery in Patent Cases which was recently declared by the US Court of Appeals for the Federal Circuit. This order basically incorporates principles of proportionality to reduce the production of email in patent litigation. When adopting the order, the court said that email productions should really be scaled back since email is infrequently produced as evidence at trials. As a result, in the future email production requests will be limited to just five search terms and may only span a defined set of five custodians. Email discovery will also wait until eDiscovery has been carried out on the "core documentation" concerning the patent.
What's the lesson?
The courts are turning towards a system that incorporates proportionality as the touchstone for eDiscovery. This will apply to most fields beyond that of patent litigation. So in future court cases, accurate eDiscovery for email archiving will be vital as there will only be a small amount of email required for defence or prosecutions of the case- this means it should be of the highest quality possible.
Operate retention policies with caution
In Viramontes v US Bancorp, the defendant bank defeated a santions motion because it modified some aspects of it's email retention policy once it was aware litigation was reasonably foreseeable. The bank had implemented an email retention policy that kept emails for 90 days, after which the emails were overwritten and destroyed. The bank also ensured that this retention policy would be suspended on the occurrence of litigation or any other triggering event. In this way, the bank could establish the reasonableness of it's policy in litigation circumstances. The "safe harbor" rule came into effect in this case as the bank followed this procedure in good faith, as a result it was protected from court sanctions.
What's the lesson?
Integrate a policy that suspends certain aspects of document retention policies in the occurrence of eDiscovery disputes. This means that the organization can have a fully defensible retention procedure and be fully protected from court sanctions under the "safe harbor" rule.
Download our free whitepaper "Email Archiving - Simple steps to Compliance" for more information