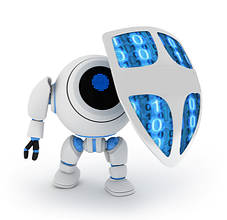 The Freedom of Information Act (FOIA) is becoming more of a burden on industries as requests build up. In a recent study from the Syracuse University research initiative, it's been noted that FOIA requests are up 27% in the last year. The bulk of these FOIA cases have come from the District of Columbia Federal courts, where requests for information like email and electronic records that are covered by the Freedom of Information Act were up by around 20%. While the requests are increasing, examining the actual court cases also indicates that things are getting a lot more complicated where the FOIA is involved.
Landmark eDiscovery Cases Abound
One of the most notorious judges for eDiscovery rulings is Judge Shira Scheindlin. In February 2011, the judge issued a ruling in the case of National Day Laborer Organizing Network vs. the United States Immigration and Customs Enforcement Agency. During the case, the defendants provided some unsearchable PDF files with no index data when faced with a FOIA request. Because there was no searchable metadata contained within the files, the plaintiffs claimed that the records were unusable. They asked the court to order the reproduction of the files.
What is email metadata?
The metadata of a digital file includes important details about the file's creation, modification, and source device as a basic standard. Where email is involved, the metadata will contain HTML source code, header information and attachment details.
The Freedom of Information Act mandates that organizations are required to produce records in any requested format that is reproducible. It gets more complicated when you involve the Federal Rules of Civil Procedure, which govern civil procedure in federal courts. One of the rules is that the material produced should be in the exact format requested by the requesting party. Using these rules as guidance, it can be taken that metadata is a required part of an electronic record.
The court in this case adhered to both rules above, and stated that producing electronic data in a manner that eliminates metadata and makes it unsearchable is not acceptable.
This case proves to us why email archiving solutions are so important. Maintaining a tamper proof and fully indexed email archive while maintaining metadata is vital for compliance with eDiscovery best practices.
Watch our webinar "Osterman's 2012 Outlook for Email Archiving" to learn more about email archiving.