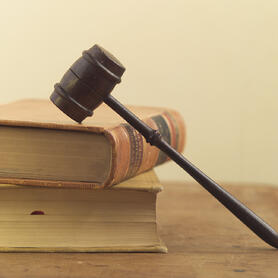 Reuters have reported that a New York appeals court adopted a new standard for eDiscovery last month, declaring that a party must take steps to preserve relevant documents once it "reasonably anticipates litigation". The new adoption standard arose when the court upheld a case against a satellite TV company after it deleted emails when a cable company filed a multi-billion dollar lawsuit against it. The emails that were destroyed would have been favorable to the satellite TV company in the court case.
A new standard for eDiscovery practice
The new standard for electronic document preservation and eDiscovery has grown from the famous 2003 case in New York's Southern District, Zubulake v UBS. During this case, the federal court ruled that a party that reasonably anticipates litigation must immediately suspend any routine document destruction policy and put a "litigation hold" into action, in order to be sure that any relevant documents are preserved for eDiscovery. The Zubulake standard has been adopted in all four New York federal districts but also in some courts around the US, like in the Delaware Court of Chancery.
With regard to the case, Justice Sallie Manzanet-Daniels wrote "The Zubulake standard is harmonious with New York precedent in the traditional discovery context, and provides litigants with sufficient certainty as to the nature of their obligations in the electronic discovery context". In response to the rulings, some critics have said that the standard is "vague" and "unworkable", and that a hold should only be put on documents when a lawsuit is certain to be filed.
Zubulake always comes back to email deletion
The case was about one satellite company terminating an agreement with a cable company without "proper cause". The court asserted that the satellite company should have anticipated that their actions would bring on litigation, and said that the satellite company has continued to destroy email for months after the lawsuit was filed.
The company's email retention policy meant that email was purged just seven days after emails were sent or deleted by an employee. However, a series of emails from the satellite company's executives surfaced that actually discussed their decision to end their contract with the cable company. The mere existence of these emails led the court to the conclusion that other emails related to the case had been deleted.
This case highlights the importance of having the right email retention policy in place according to your own industry. So, what's your email retention policy like? Would you be covered in the event of litigation?
Download our white paper "Simple steps to Compliance" now to make sure you are compliant with regulations.