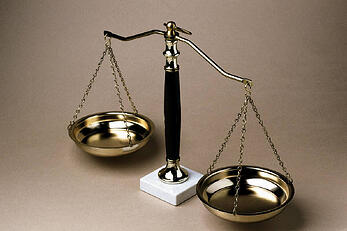 Unfortunately for even small businesses, a failure to deal appropriately with eDiscovery or electronic discovery can lead to big legal sanctions down the road. During a legal case where eDiscovery is requested or involved, a court can actually order any offending company to pay the legal fees that are incurred to seek out withheld ESI (that's electronically stored information, to you and I). Courts can actually tell juries to take into account that a company's destroyed or unavailable ESI may be presumed to have been harmful to their legal position. Because of these risks, organizations across the globe are now coming to terms with policies for the handling of ESI during litigation procedures.
US Court issues adverse inference instruction to jury
Major ESI rulings teach us lessons about eDiscovery and "holding" policies. In one recent case, the United States District Court for the Southern District of New York issues a series of eDiscovery rulings against the defendant, including an adverse inference jury instruction and an order that the defendant pay the plaintiff's fees and costs. This was after the restoration of certain tape backups revealed that employees had deleted emails relevant to an unemployment discrimination case.
In order to meet its eDiscovery obligations, the court said that the company and its lawyers must issue a litigation hold, communicate directly and "instruct all employees to produce electronic copies of their relevant active files". In addition, they must make sure that all backup media types are identified and kept in a secure place.
Litigation holds for email: how to manage them
The lesson from these rulings is that it is vital to issue a litigation hold on all ESI as soon as possible when a legal case presents itself. Sometimes, this will require forward thinking and the hold should be issued before the lawsuit is even filed.
In terms of email, a litigation hold is entirely relevant. However, with an email archiving appliance the threat of losing data or being accused of mishandling data can be negated. An email archiving appliance ensures that all email is securely stored and cannot be tampered with.
Download our white paper now "The Benefits Of Email Archiving" to learn more.