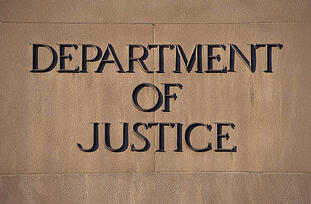 Last week, criminal law attorneys for the federal government learned of their new eDiscovery protocol and training obligations. In the fall of 2009, the government formed the Joint Electronic Technology Working Group, which was led by the Department of Justice. They were tasked with developing a best practices guide for eDiscovery. Now, the document has been released, to the tune of 21-page long behemoth of guidelines.
The new obligations are detailed in the document that includes specific principles of eDiscovery, recommendations, tips on eDiscovery strategy and even a checklist. It was circulated last week after being unveiled at the Washington federal software summit.
Federal eDiscovery attorneys will be experts on the subject
There are 6,000 federal prosecutors in the DOJ. According to media sources, all of these attorneys are to be trained up on this new document. Surely these attorneys will be a force to be reckoned with in the courtroom when it comes to discovery concerns! In addition, the new document is going to be used by US investigative agencies, judges and law enforcement agencies, according to the national criminal eDiscovery coordinator, Andrew Goldsmith.
It's been a long road to defining eDiscovery standards and working out how best to educate US attorneys on eDiscovery practice, according to the DOJ. It was necessary though, as ESI (that's electronically stored information) was becoming a daunting subject to prosecutors and defenders alike. It is expected that all attorneys will be fully educated on the principles of the document, and it will prove an invaluable resource. People aren't going to stick it in a folder and forget about it.
There is also a drive toward using commercial eDiscovery solution, for use in civil and criminal cases. Standard criminal software currently just doesn't have what it takes to perform eDiscovery efficiently.
So what do these changes mean for enterprises? Well, if federal agencies are beefing up on their eDiscovery education, private enterprises should follow suit.
Why not start by downloading our simple steps to compliance white paper?