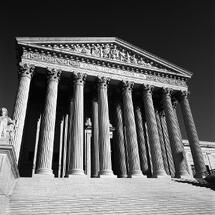 News over the last two weeks points to a full-blown US court case from the authorities as part of the ongoing investigation into NewsCorp and News International over phone hacking. Another round of arrests took place recently at the Sun newspaper, so we know this story is far from over. Rupert Murdoch has again flown to London at a time when the UK's best selling newspaper is in turmoil. Employees at the paper are still angry with the NewsCorp management team who reconstructed and trawled email archives to produce evidence that led to the arrests. The archives were the subject of much controversy when their condition was ambiguous over the last few months. It raises a lot of issues; chief among them is the issue of email compliance.
So, archive or delete? What's the right path for companies?
The old excuses are gone out the window. It used to be time consuming and costly to archive emails, however these days no such problems exist because the cost of storage has reduced dramatically. For larger organizations like NewsCorp, email archiving was a nightmare. Most companies used to opt for the easiest option: the delete button. There's actually no technical excuse for deleting email anymore.
Some experts have made pains to point out the usefulness and importance of retaining email, particularly when email retrieval is required in the course of a court case. The fact is, data protection and compliance laws now mandate that email be archived securely for eDiscovery purposes. These regulations came back to haunt NewsCorp's Deputy COO James Murdoch when a paper copy of a deleted email was found in a crate, which directly implicated him in the events that have caused so much scandal.
The issue is that companies who don't archive leave themselves open to suspicion when emails cannot be produced. Maintaining a stable and complete email archive is crucial to maintaining transparency and reputation. As NewsCorp found out the hard way, the implication that they attempted to cover up a scandal by deleting archives may be more damaging than the scandal itself.
It pays to archive securely in the long run. Get in touch with Jatheon today.
Why not start by downloading our "simple steps to compliance" white paper?