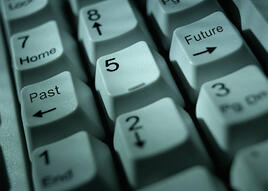 It's time to bring eDiscovery into the 21st Century. And that means getting the IT department involved. No longer the realm of the legal team and a group of archive-searching interns, eDiscovery has a far more serious place at the heart of a company's legal defense and is mostly carried out through technology- and that means the IT department is going to be deeply involved.
What is eDiscovery?
eDiscovery is better known as electronic discovery, and it's the process where electronic data or ESI (electronically stored information) is searched for and produced. Usually this is for the purposes of a legal case, court order, or internal dispute. An eDiscovery process can be carried out on any body of information, but these days it's mostly on electronically stored data like file archives, and most commonly email archives. This is because email archives tend to contain the best information about what has been going on within a company- most day to day business is carried out through email and the attachments associated with them. Why bother catering for eDiscovery processes if it's a lot of work? It's because it's the legal obligation of companies to be prepared for this scenario. It all stems from compliance laws.
Why would the IT department be involved in eDiscovery?
The IT department is now responsible for the majority of ESI management within nearly every company. Gone are the days of underground archives of files and boxes… most archived information is now stored on servers and hard disks. Electronically stored data is also growing at a huge rate and so IT departments are tasked with managing this growth. It can be a challenge to manage storage and archiving needs across companies, especially when they are using outdated backup systems like tape backup.
Email archiving is a vital part of the IT department's responsibility when it comes to eDiscovery. It's their job to ensure an effective, tamper proof archive is in place that stores inbound, internal and outgoing email for future reference, whether it is for internal or for eDiscovery purposes. Luckily, solutions for this very purpose now exist. Email archiving appliances are eDiscovery ready and can be installed quickly.
Contact Jatheon to learn how to take eDiscovery into the 21st Century.
Why not start by downloading "The Jatheon Guide to eDiscovery"