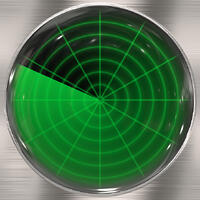 Here at Jatheon we've got years of experience helping SME's to multinationals with their eDiscovery needs. It's taught us a thing or two. While our email archiving solution provides a simple and compliant eDiscovery solution for firms, we've learnt about everything else that goes into the discovery process too. Here are our pearls of wisdom:
Remember that during the eDiscovery process, you must perform certain actions for identifying and preserving electronically stored information or (ESI). Firms must meet the requirements regarding issues such as privacy and access rights. Here's a breakdown of the process.
ESI must be created and retained according to the electronic records retention policy, and the electronic records management program. Enforce your policy throughout the organization and monitor your compliance progress throughout the process. All of this should be carried out in anticipation of legal proceedings. Lesson: always anticipate the worst!
Identify the correct ESI for preservation. This could be your email data for archiving or it could be other kinds of data like instant messaging. Preserve this data so that it cannot be altered or destroyed.
Process this ESI and filter it out to remove unneeded ESI, such as SPAM or duplicate documents. The costs of your ESI storage and archiving will be lowered by reducing the volume of this data, and this filtered ESI will be what moves to the next stage of the ediscovery process.
It's time to produce what's left, after filtering out the irrelevant ESI, and the ESI that is duplicated. It should be produced in its native format.
Present your ESI at trial, if the case goes that far. Know your eDiscovery lingo. If you are fully compliant there will be no problem with your eDiscovery process.
Download "The Jatheon Guide to eDiscovery" to ensure your compliance.