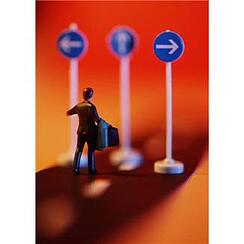 The adoption of email archiving is vital for highly regulated organizations, but it can also be of huge value to organizations that are not under heavy compliance burdens. In a recent report by Infotech Research Group, Jatheon was rated a champion of email archiving because of our high performance agnostic email archiving solution with it's simple deployment for plug and go implementation. Add to this the multitude of affordable models and any size company can avail of a suitable option. So how to decide to archive, or not to archive? Here is Infotech's run down of reasons for and against:
Reasons to adopt email archiving:
Does your organization rely heavily on email, and the retention of content from email for an extended period of time? Email archiving may be necessary in order to retain this content, especially if it is a legal requirement in your industry.
Certain industries are under strict compliance laws, and your industry could be one of them. If you're in the financial services industry, professional services industry, a government agency, the healthcare industry or the education industry, the best option for compliance is email archiving. Busy organizations always have extreme email activity, and this can create a huge storage and performance burden for the primary email server. Archiving alleviates this problem while ensuring that data is still readily available.
Reasons to wait
If you only want an email backup solution than email archiving is not necessary. However, a backup solution is not searchable making it very difficult and expensive to meet eDiscovery and compliance regulations.
Compliance is both a burden and a blessing. The whole organization needs to be on board for compliance to benefit the company; otherwise it could be its Achilles heel. If you don't have buy in from everyone in the organization, don't embrace archiving until you do.
Download our White Paper The Benefits Of Email Archiving for more Information