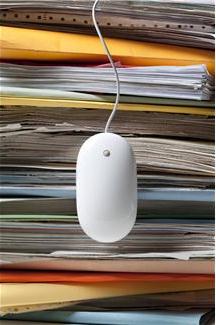 For the first time, Microsoft has included archiving in Exchange 2010. Research indicates that adoption of Exchange 2010 will continue to increase, so it's definitely one of Microsoft's more successful ventures. But now that archiving is a feature of Exchange, the use of the utility is likely to increase and so too will the idea of archiving as a best practice. Exchange 2010 enables organizations to start archiving practices themselves, and enables organizations to get to grips with compliance. Despite this, Osterman Research concludes that the majority of organizations should consider deploying a third party email archiving tool in addition to Exchange.
3 Reasons You Still Need Archiving With Exchange 2010
Single instance storage- no longer available with Exchange 2010
The new version of Exchange has the single instance storage feature removed. There are of course reasons for doing so, but the SIS is a vital differentiator for third party archiving solutions and many IT admins will miss the facility given the fact that email storage management is such an issue with email systems. SIS is the system's ability to keep only one copy of data but multiple users/computers can still share.
The bigger the mailbox, the bigger the problem
In Exchange 2010, the mailboxes are larger compared to previous versions and they offer significant advantages in terms of usability and quota management. However, they impose a huge amount of strain on the Network in terms of bandwidth. In addition, when it comes to disaster recovery and backup requirements, the windows for these activities are significantly larger which in turn will slow down the backup & recovery process. Whereas third-party email archiving solutions reduces this strain on the network by acting as a parallel email server and hence speeds up the backup and recovery process greatly.
eDiscovery requirements demand a little more
Exchange 2010 has a number of built in eDiscovery capabilities, but they won't stand up to the demands of most large organizations. This means that third party solutions will be needed to satisfy statutory eDiscovery responsibilities, like large-scale eDiscovery requests in conjunction with legal cases. This is as a result from the previous point where the strain on the network slows down the process severly.
These are just some of the reasons that Osterman research proposes for retaining third party archiving solutions with Exchange 2010. Stay tuned to Jatheon's blog for further posts about Exchange 2012.
Download the full Free White Paper Is Third-Party Archiving Still Needed in Exchange for More Information.