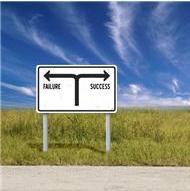 When Microsoft included archiving facilities in Exchange 2010, many IT teams rejoiced: Finally, the need to organize a third party archiving solution had been eliminated! Unfortunately, this turned out not to be the case. A recent report from Osterman research has pointed out that most organizations that deploy Exchange 2010 should still consider relying on third party archiving applications for many reasons.
Native archiving means more server load
In Exchange 2010, the native archiving functionality doesn't reduce the load on Exchange servers like many third party applications do. Unfortunately, on-server archiving in Exchange 2010 does not take advantage of slower or less expensive media. Third-party archiving solutions do not suffer from this shortcoming.
Outlook 2010: You'll need that, too!
Exchange 2010 archiving requires the use of Outlook 2010 in order to take advantage of its archiving capabilities. Outlook 2010 and a partnered enterprise Client Access License (CAL) are required to carry out archiving with Exchange. Most users haven't migrated to Outlook 2010 yet. While this may change over the next few years, right now this disadvantage can be off-putting. Migrations of end-user software requires a lot of IT resources, so it tends to happen a lot slower than other activities in the IT department.
Archives: Not centralized with Exchange 2010
The archives in Exchange 2010 are not centralized and are stored alongside mailbox servers on the same platform. While this isn't a problem with the Exchange design model, it can be a big problem if you want to make your archives central and keep them separate from your own mailbox servers.
Offline access
Exchange 2010 doesn't allow for offline access to the email archive. In addition, management of the archive is a lot more difficult than with a third party application as the decentalization of the archive mailbox causes a bigger strain on the network, slowing down your system considerably.
There are many other reasons to retain email archiving while working with Exchange 2010. Check out our previous blog for more details.
Or Download Osterman's Full Free White Paper "Is Third-Party Archiving Still Needed in Exchange " to see for yourself.