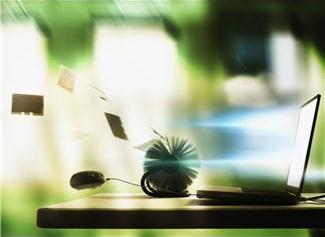 We've been looking at the pros and cons of archiving with Exchange 2010 recently and we've concluded that while the inbuilt archiving features are an asset to the platform, there are very few organizations that will really benefit from them. We acknowledge that it's a welcome change, now that enterprise-class systems are giving the importance of email archiving a nod, but the limited archiving functionality will still actually benefit very few.
Even Osterman Research recommends that organizations using Exchange 2010 still need third-party archiving solutions. Most third-party solutions will offer capabilities not available in Exchange 2010, and can also reduce the cost of ownership for Exchange 2010. The ideal solution is one similar to what we at Jatheon offer.
Why Jatheon?
Our PnC2 line of SMB and Enterprise email archiving solutions gathers together a comprehensive family of vendor-neutral email archiving appliances that will automatically capture a copy of each message that passes through the email server. Users of the appliance will be able to take advantage of powerful search and eDiscovery capabilities to help find archived messages, no matter what their age is.
Some features of Jatheon's unique archiving solution
Message search: header, content or attachments
Users, managers and compliance officers have the ability to search for messages using header information, message content, and file attachment names and content.
Automatic capture
All email messages are captured automatically so there is no way for users to bypass the archiving system or to prevent the message from being archived by deleting it immediately after it has been sent.
Secure messages, tamper-proof archive
Users can view, export, return to inbox and forward archived messages. They cannot modify or delete messages in any way.
Comprehensive reporting
A full audit trail is available through the system logs, which report on a lot of user activities.
Remote system monitoring
Jatheon's email archiving solutions are remotely monitored, which offers much greater security and protection.
These are just some of the advantages of third party archiving with Jatheon. To learn more, get in touch today.
Download our White Paper:"The Benefits Of Email Archiving Download" for more information.