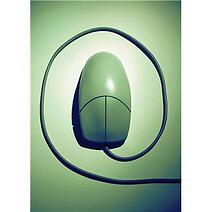 A recent study has indicated that 49% of SMB's in the UK and US have implemented email archiving, leaving 51% without the protection and benefits that email archiving affords. Why so? It's probably because the main focus of IT departments is on solutions that directly increase productivity, and the other areas of IT can be pushed down the priority list. The thing is, email archiving actually does contribute to increased productivity across the organization. In addition, it's got a ton of other benefits including reducing costs and aiding compliance. Let me explain:
Email and its importance as a record
Email has gained major importance over the last ten years in terms of business transactions and communications. Consider the important documents that are transacted each day through email: invoices, contracts, plans and offers of business. Now consider the regulations on formal document archiving and consider how they apply to email archiving, also. It makes sense.
Compliance issues and solutions
Legal obligations and implications always come about when dealing with email. A lot of business owners don't understand this. While laws can vary depending on the country, most companies are obliged to retain documents or emails for a certain period of time in order to achieve full compliance. Those who don't, and get caught out, can face hefty fines and penalties. Email archiving systems ensure full compliance and ensure tamperproof archiving.
Freedom from mailbox quotas
End users will delete emails in order to cope with diminishing mailbox quotas that force users to delete emails on a regular basis. The thing about email archiving is that it allows users to delete messages without fear of compromising compliance, because there is always a copy accessible to authorized users on the appliance.
Save IT time with user-based restoration and automated archiving
With archiving, end-users are able to search and restore emails on their own without contacting the IT department. This is a release for the IT department from the burden of dealing with small IT queries, freeing up time and resources for other productive work.
Downlaod our White Paper "Email Archiving - Simple steps to Compliance" for more infomation on achieving full compliance.