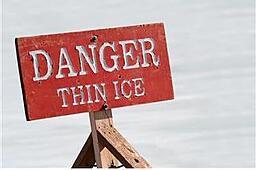 We all know that eDiscovery is a tricky issue to tackle, especially when you get first wind of a litigation procedure coming down the line. Whether you are managing eDiscovery on behalf of your own company or on behalf of a client, here are some items to be aware of:
Your policy's eDiscovery implementation should be evaluated regularly. If you have clients, make sure that they understand the importance of monitoring and enforcing their eDiscovery policy consistently. Retention periods as set out in the policy should be enforced and followed with consistency to ensure compliance. Any out of the blue file purge will be viewed by litigators as suspicious activity.
Issuing litigation hold notices
Litigation hold notices: these should be sent out as soon as litigation is anticipated. It is a major problem for the in-house legal team if documents are seen to be purged after there was a reasonable expectation of litigation. That's why it's vital to send out litigation hold notices to all staff and to clients, if appropriate.
The responsibility of attorneys in eDiscovery
Individuals can be personally sanctioned for failing to carry out their litigation hold obligations. Make sure to make this clear to all staff and staff of your clients. As such, the litigation hold should be effectively communicated to every relevant person involved in the organization. Identify key players in the process, and this includes everyone involved in the legal team. In fact, in the recent Zubulake ruling, the judge identified organizational attorneys as having a strong role in the process- if the organization's counsel fails to communicate litigation holds effectively, they risk severe sanctions and reputational damage.
Down our White Paper "Email Archiving - Simple steps to Compliance" for more information on how to achieve compliance.