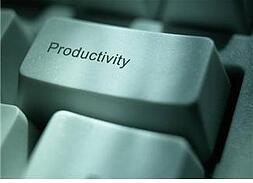 So many people are under the impression that email archiving is an activity reserved for large and public companies only, but recent rules and regulations show us that while that may have been the case once upon a time, proper email archiving policies and procedures are required for businesses of all shapes and sizes.
Benefits of email archiving for employee productivity
More businesses than ever before are using email archiving for managing email, monitoring employee activity and as a back up in the event of a disaster. The question is not whether you can afford an archiving solution, but rather if you can afford to be without one. The benefits of archiving are plentiful, but for just one example, consider the effect it has on employee activity.
Though it's not always popular among employees, email archiving helps to log email activity from employees through the archive so that all emails can be retrieved for legal proceedings later down the line. The sheer knowledge that this is a possibility and that it can't be tampered with has a positive effect on employee activity and productivity. Companies that implement email archiving find that their employees waste less time sending personal emails and maintain higher standards of behavior through emails, while keeping company equality and harassment policies in mind.
Compliance is also a major driver towards email archiving; owing to the multiple legislations in place to enforce email retention rules for the purposes of eDiscovery should a legal case arise. Because most small and medium businesses don't have a legal department, many have not been prepared for compliance and eDiscovery in the past- but with email archiving these activities are simplified and automated.
The fact is that email archiving and compliance issues are something that small companies cannot avoid. In fact, small companies would do well to adopt these policies because when fines hit, they always hit small companies harder.
Download our free white paper "Email Archiving - Simple steps to Compliance" for more information on how to achieve compliance.