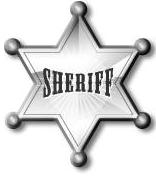 Every so often I come across a story that reminds me how important it is to archive email just for legal reasons alone. This week, I read a story about the Pinal County Sheriff's Office, who is accused of deleting thousands of emails and other ESI. If they were trying to cover something up, they've brought way more attention to it.
Arizona Sheriff's Office in Hot Water Over Email Archiving
In Arizona, The Pinal County Sheriff's Office is in a whole load of hot water following an outside review of possible destruction of public records. ABC news has reported that they've received documents pointing to a severe breach of the law by the lawmakers themselves. The Pima Country Attorney has launched an inquiry into Sheriff Paul Babeu's Sheriff's office after it was suspected that thousands of emails had been illegally deleted.
Compliance and industry laws and regulations mean that there are strict protocols for the retention and protection of company records and public records. If there has been a cover up by deletion, it does not bode well for the perpetrators. Currently, the PCSO officials deny any allegations against them and say they haven't deleted any ESI. In a statement, they've said that the emails were deleted because of computer storage issues and that everything had been backed up to an external hard drive.
Email Archiving: A Must For Any Organization
This kind of scenario is plausible and is common where parties don't fully understand their data protection obligations. Indeed, for the majority of organizations an email archiving policy is necessary, but many still fail to implement one. Unfortunately, this oversight could cost some public officials their jobs, because failure to retain data where required constitutes a criminal offence.
Investigators will now be brought in and will use eDiscovery methods to try to get to the bottom of the missing emails. If they cannot be found, this will not be the end of the story by any stretch.
To avoid email retention nightmares, it is advisable to get an email archiving solution for your organization. Archiving appliances are quick and easy to install, and ensure full compliance with the law.
Download our Free White Paper "Email Archiving - Simple steps to Compliance" for more information on how to keep you organization in line with current industry laws and regulations.