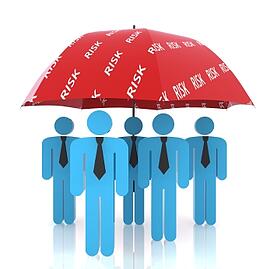 Organizations all over the world are continuing to implement policies and procedures to cope with the growing demand to comply with email retention laws. However some organizations are still "dragging their heels" in updating their old, outdated and ineffective practices in regards to email management.
What these businesses don't realise is that improper email management is a serious risk in the modern digital world. These email archiving practises can drive up the storage and email management costs considerably whilst also increasing the risk of not being in full compliance of data retention laws by an inability to meet the necessary eDiscovery requests resulting from litigation.
What are these mistakes organizations are making with their approach to email archiving?
Relying on Microsoft Exchange 2010
Some organizations continue to rely solely on the Exchange 2010 for their email archiving needs. Although Exchange 2010 does have an email archiving feature it is not a full email archiving solution- it just doesn't have the full capabilities that other email archiving solutions have to meet compliance rules and regulations. Check out our previous blog for more information on this issue.
Saving Everything
The sheer volume of emails and ESI (Electronically Stored Information) that organizations deal with is growing daily. You may feel like your protecting yourself by saving everything on your email system but all you will be doing is inhibiting the eDiscovery requests that come your way. Storage costs will skyrocket and dealing with eDiscovery requests will become more time consuming and cumbersome then needed.
Using Tape Backup as an Archive
Tape can be used for backup purposes even though it is strongly advised against and it is these same reasons and more that it should never be used as an email archiving tool. Backup tapes can be easily compromised, destroyed or even lost. Do you know the fines you risk facing if you cannot find the email or ESI needed for your eDiscovery process in a timely matter?
Leaving email classification to the end user
We all know how frustrating it can be to sift through the multitude of emails that can be awaiting you in your inbox. Imagine that you now have to categorize every single email and then apply your own retention policy to it. Not only is this a huge waste of time but it is also a very risky compliance strategy.
Now that we know how not to approach email archiving, you can now begin to set the proper retention policies in place, cut some needless costs and feel safe knowing that you are in full compliance with the multitude of email archiving laws in existence.
Download our White Paper "Email Archiving: Simple steps to Compliance" for more information to help your organization to adopt the correct approach to email archiving.