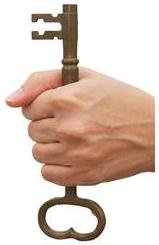 As you should all know by now eDiscovery refers to the process in which all email or ESI (Electronically Stored Information) is sought, located, secured and searched, for the purpose of a litigation request.
Communication is a tool
It is due to the seriousness of this issue that good communication has become an invaluable tool in the eDiscovery process. Effective and continuous communication between the relevant people (i.e. plaintiffs & defendants) is a key aspect in managing your organizations eDiscovery response to the threat of litigation. Good communication will ensure that there is no mix-up in the understanding of your eDiscovery request. This is especially important due to the compliance requirements that have been placed on all organizations by the various law makers and regulators. Non-compliance or failure to meet your eDiscovery request will most likely result in a huge fine, a prison sentence or even both.
What we must look at is what could be the hurdles we must first overcome to meet our eDiscovery requests. These are:
The short deadline given to complete your eDiscovery process
Too many files being requested
No litigation hold in place
Deleted emails or ESI
Email Archiving is the Solution
Thankfully having an email archiving solution in place will take care of all of these issues. By implementing an email archiving solution you have the ability to retrieve all the necessary information at the click of a button which significantly reduces the threat of failing to meet the time limit imposed on you to complete your eDiscovery process. You can also set up a litigation hold in a matter of seconds protecting your organization from losing any important emails or ESI. Volume becomes a minor issue as all files are easily recovered no matter the size or amount. And under no circumstances will you be able to delete or alter important emails or ESI as all files that come into your system will automatically be archived. All of which will ensure you meet compliance.
All in all the threat of litigation becomes less of a worry as you have all your bases covered and can easily meet all the eDiscovery requests that come your way.
Download our free white paper "The Jatheon Guide to eDiscovery" for more information needed to ensure your organization has no problems meeting their eDiscovery Requirements.