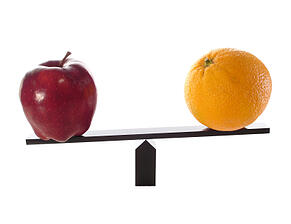 Every organization should now know the importance of email to their business. Email is now considered the backbone of today's business communication, with nearly every bit of important information for your organization going through your email system sooner or later.
It is because of this reliance on email that email archiving has become critical in terms of business . However, we have found that there is growing confusion in the industry regarding the differences of email archiving compared to email backup. The main differences are:
Email backup does not meet regulatory requirements
Email backup does not resolve your compliance needs
Email backup is designed to accommodate disaster recovery
Email archiving on the other hand is designed for data retention and eDiscovery purposes. Email archiving indexes and stores your emails to enable quick searchable access to your email and other critical business data such as instant messages. All emails are stored in the original format and cannot be altered so as to keep you fully in line with all compliance laws.
More added benefits of email archiving are:
Reduces the strain on your email servers
Because email archiving takes all your email and ESI (electronically stored information) off your email servers it frees up space on your servers, significantly increasing you systems efficiency and performance.
Reduces your storage costs
Recovering files from an email server or backup can be extremely time consuming and costly experience. With email archiving all email and ESI is only the click of a button away so no more money will be spent trying to recover your files.
Improves staff productivity
Retrieval of email is quickened up considerably and the storing of emails or ESI is taken out of the hands of the end user freeing them up to concentrate on other more important business activities.
Now that you know the difference between email archiving and email backup you can now begin to fully protect your organization from compliance laws and in turn get all the added benefits of a full email archiving solution.
Download our free white paper "The Benefits of Email archiving" for the full list of benefits that email archiving can bring to your organization.