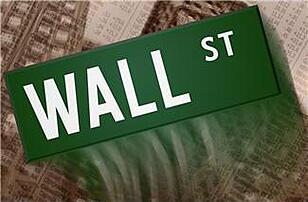 With so many email related scandals hitting the financial sector over the last number of years there has been a huge move towards monitoring and retaining all electronic records and communications from within the industry. Today we will look at the impact these scandals have had in the financial sector and why an email archiving solution will solve most of these email issues.
Laws and Regulations
The financial sector has become heavily regulated with both the NASD and SEC implementing rules and regulations enforcing the retention of electronic communications be it: Inbound, outbound or internal. The most common types of electronic communication in question are emails and instant messages.
SOX
The most common law that all financial organizations must comply with is the Sarbanes-Oxley Act 2002 which requires all electronic communication records to be retained, in a non-tampered format for anything up to 7 years. Compliance with this act also requires your organization to have immediate access to these files in the original saved format.
What are the consequences?
The same consequences that apply to everyday people for breaking the law will apply to your organization. Any financial business that does not act in compliance with these laws will face very heavy fines, serious time in prison and a lot of negative exposure that could majorly effect your reputation. Think about this, with so much blame being put on organizations in the financial sector at the moment, would you dare risk exposing your business to such negative public exposure?
What part does Email Archiving have to play?
Thankfully email archiving is the solution to all your woes. By adopting email archiving you are facilitating compliance and aiding the eDiscovery process. With email archiving all your email and other forms of electronic communication will all be automatically stored upon arrival into your email system. All archived email will be stored in a tamperproof format with the necessary retention periods applied making your organization fully compliant. All emails will be instantly recoverable ensuring that you can meet all eDiscovery requests that come your way.
By adhering to these laws and adopting email archiving into your organization you are ensuring that your business will be in line with all compliance laws ensuring you will be able to survive through these difficult times for the financial industry.
Download our new Financial White Paper "Email Archiving: Financial Industry" that will help show you why your organization needs email archiving to stay in compliance with the law.