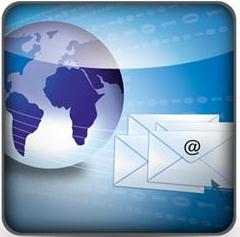 Believe it or not there are still some organizations around the world that are dragging their heels and not making the leap into the 21st century by investing in an email archiving solution. This may sound crazy but the truth is in the pudding and the organizations love their pudding!
Today we will lay out the 5 reason to invest in email archiving that will clearly show you why the need exists for your organization to make the move before it's too late.
Compliance
There are numerous amounts of government rules and regulations in place to monitor all digital activity. Running afoul of these compliance laws will leave you facing heavy fines and prison sentences. A full email archiving solution keeps you in compliance as all emails that are archived are guaranteed to be still in their original format and not tampered with.
eDiscovery
The eDiscovery process begins once a litigation order arrives in. Email archiving allows you to deal with the issue in a quick and timely manner thanks to the intuitive, user friendly nature of your archiving solution.
Storage
With email being the most used form of communication and still continuing to grow in popularity day on day storage costs' becomes a massive issue to deal with. Email archiving will alleviate the need to invest in extra storage space on your email server saving your organizations huge costs in the process.
Efficiency
With your storage issue now being resolved your server will now be free of the daily mounting stress from the huge amount of emails coming through the system. This will in turn speed up your server giving you and your staff an all-round increased performance improvement.
Productivity
With a full email archiving solution the need to archive is removed from the end user which offers your organization added security, but will also free up time allowing your staff to concentrate on their important daily activities.
Now that you know the top 5 reasons for making an investment in email archiving we hope that you take the time to look into an email archiving solution that best meets all your archiving and compliance needs.
Download our Free White Paper "Info-Tech Email Archiving Report" that rates all the best email archiving vendors in the market naming Jatheon as a champion in the field.