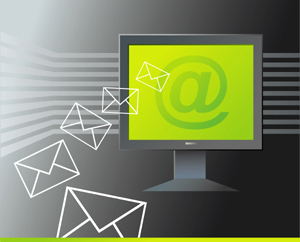 There are a lot of reasons to invest in email archiving. You'll often hear case studies or anecdotal examples of how it makes eDiscovery simpler and helps drive efficiency. Usually these points are made using long and detailed examples.
But we don't really need to give long-winded examples to demonstrate how email archiving can benefit a business, especially when it comes to eDiscovery. All we need is three key figures.
110 – The average number of emails per business user, per day. That means 550 emails per week and approximately 25,000 emails per year. That level of data per person shows the complexity of completing an eDiscovery request. Especially if you don't have an email archiving solution. If you back up your email to tape, the only way to access old email is to run the tape. That means waiting through 25,000 emails per person, per year to find the information you require.
4,000 – The average number of hours, per year, IT staff spend finding digital information for eDiscovery. That's the equivalent of two people working for a whole year on eDiscovery only. Email archiving won't make all of this time redundant, but it does take away most of the work. Email archiving makes searching for emails quick, easy and cost-effective.
$7,000 – In 2010, one court calculated the average cost of retrieving the email from a single user at approximately $7000. Multiply that figure by the number of active email users within your organization and you can imagine the spiraling costs of an eDiscovery request. Email archiving, which costs much less than $7000 on average, does the hard work for you. It makes email searchable with a single keyword, vastly reducing your eDiscovery costs.
When you consider the speed at which email archiving solutions can complete eDiscovery tasks and the standard email archiving costs, the benefits are obvious. You just have to look at the numbers.