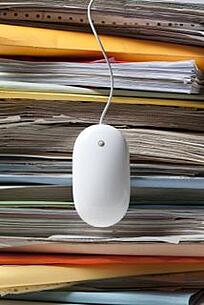 Email is an old system. It's been around for over 40 years. Despite that, it's still at the forefront of its marketplace. In business, email is a must. You can't operate in modern business without it. That means email archiving is a must too. Email archiving is the process of backing up your email to central location and cataloguing those mails to allow easy recovery. It's designed to keep your email secure and compliant while providing ease of use in eDiscovery.
As newer technologies have come into common business usage, some businesses have begun to consider other forms of archiving. Some have even started to archive things like social media and text messages. Archives of these modern communication formats could become required business tools in the future. If they do become a requirement, the technology involved won't really be different to current email archiving technology.
Archiving for Social Media
Social media has two levels when it comes to archiving. Each social network has an internal private messaging function, which is basically email with another name. Facebook have proven this by allowing external email to be rooted through this system to an @facebook.com address. The other level is made up of wall posts and tweets. These are public messages that are unlikely to be used in compliance but may figure in eDiscovery requests. There are already products out there that document these posts as individual messages. Once they are categorized as single messages, or collections of messages, they basically form a string of emails and can be archived in the same way.
Instant Messaging Archiving

Instant messages are becoming a useful business tool and instant message archiving is already a growing part of the industry. Because there is no standing mailbox, these messages don't exactly fall into the same category as email archiving. But most email archiving providers can archive IMs in parallel so there won't be any need for new systems.
Archiving for Text Messages
The line between email, instant messages and text messages is blurring in mobile technology. Your iPhone mixes normal text messages and iMessages (essentially small emails) in a single inbox. Once again, you have an inbox of individual messages with specific send times and dates. This data matches nicely with email archiving. The challenge here is in transferring the data from the phone to the archive, once you achieve that, the actual archive works in the same way.
Email archiving is a vital business function. It offers huge benefits for any business. If companies start to archive other formats in the future, email archiving technology will still be at the forefront of the industry. Because new archives will just be email archiving by another name.
Download our free whitepaper The Benefits Of Email Archiving.