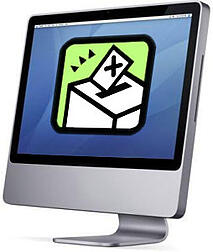 Email isn't a technology people automatically associate with innovation. It's a technology we've all become very familiar with. We all know how to use it, when we do we all know what to expect. We don't expect any surprises from email. But we got one this week. In the aftermath of Superstorm Sandy, with many New Jersey residents unable to get to polling booths, people were allowed to vote via email in the US presidential election.
This could signal a huge step forward for how we use email and how elections are operated, but it has met with some opposition. Many have raised security concerns over the validity and authenticity of email votes. The key to allaying these concerns may lie within existing email archive technology.
Email Voting Raises Security Concerns
The main concerns are straightforward. For an election to be an accurate reflection of the opinion of the people, each citizen must get a single vote. The implication is that email offers an opportunity for people to falsify votes or vote more than once.
Emails in an email archive are stored with an encrypted timestamp that verifies the original version, sender identity and time of the mail. That same system could easily provide the same security for votes. Email archive systems are designed to stand up to legal and regulatory scrutiny. They should also be able to satisfy voter concern.
Voting and Email Audits
The other concern relates to the aftermath of an election. Election best practice states that there should be a paper trail for all voter activity, so it can be audited if required. Email archive systems have already replaced regulatory paper trail in business. There's no reason to believe they couldn't do the same for elections.
Email archives are structured, searchable email storage locations that verify the authenticity of each record. That's practically a blueprint for the ideal email voting system.
Email has become a technology we take for granted. It's in the same bracket as the wristwatch and the car as technology we all use, technology we couldn't do without, but technology we often forget about. The unification of email archive systems and email voting may provide one more chance for email to make a real difference.
Using an email archiving appliance has many benefits over traditional storage units. We have put together a white paper of 10 benefits that email archiving can offer you and your business.