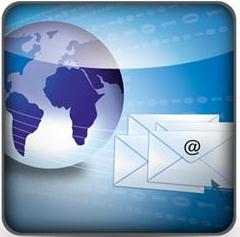 When you work in email archiving, when you deal with it on a daily basis, it's easy to assume that everyone is aware of it. Your daily life involves constant reminders of the importance of email retention, so it's hard to imagine that others would forget about it. Or worse, have no idea that it's a requirement.
The same goes for all walks of life. You live your life in a certain way, and you assume that others would naturally follow that behavior. That's why it's such a surprise when we see celebrities and politicians suffer 'lapses in judgment.' We're shocked, because we can't comprehend the thought process of someone so willing to let their judgment lapse.
Email Retention in Oregon
These two sides of the same feeling came together in Oregon recently, as knowledge of email retention law and judgment lapsed in tandem for a group of Republican lawmakers. The group made a trip to Palm Springs in January and decided, as elected officials, it would be a good idea to visit a topless club. With judgment already lapsed, the email retention fallout came later.
When requested by journalists to share emails related to the trip, not all emails were produced. It turned out that one of the party, Rep. Vic Gilliam, was unable to produce one of the requested emails. The reason? His office retained email for only 30 days. In Oregon, state agencies are required to retain records for an average of six to ten years. That's a serious deficit.
Old Emails Come Back to Haunt You
The story has dredged up the topless club story and shone a light on some seriously lax practices in a state office. It also demonstrates just how easy it can be for organizations to seriously misjudge their email retention needs.
Every organization uses email as a legal document. Therefore every organization has an email retention requirement longer than 30 days. It's vital that you understand your own requirements. If you don't, it may not take a serious lapse in judgment to get you into trouble.
Using an email archiving appliance has many benefits over traditional storage units. We have put together a white paper of 10 benefits that email archiving can offer you and your business. Download it Now!