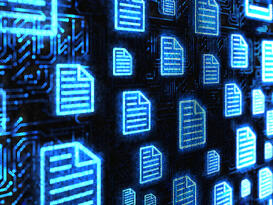 There are many invisible threats that exist in business, such as system failures. Similarly there are many invisible forms of protection you may employ in business that you can see – like purchasing insurance, but just because you can't see them doesn't mean they aren't actively working to protect your business.
Training
In many cases the best way to protect someone in a situation is to train them how to act in that environment. Providing comprehensive, detailed training to your staff in safety regulations and practicing emergency procedures means staff are better equipped to react to a potentially dangerous situation. All this training can help reduce loss, damage or injury within your business.
You can also provide usage guidelines for company equipment, how company email is used and regulating Internet access if you wish. This can include restricting access to websites or putting extra security on browsers.
Insurance
Purchasing insurance is a necessary part of operating a business. You could be insuring your building and equipment against damage, or you could be protecting yourself in case of liability.
Insurance is one of those things that many businesses have, but hope they don't have to call on, but it is effective risk management. If an aspect of your training were to fail and an employee was injured, there would be protection available for your business if there is any compensation sought.
Backups
Your business's information is vital to its success, but it is largely invisible. Because of this, it's hard to know if it is safe or not. Having a reliable and effective backup and email archiving system for all of your company's data is the best way to ensure it is secure.
In the event of litigation, you also want to make sure this data is easily recovered, eDiscovery. Ensuring you are capable to perform this task on demand will ensure your company is not responsible for any delays.
Some protection is tangible; training seminars, regulations printed on the wall – but other times you can't see it. In these cases you need to find a reliable way to protect the most important parts of your business.